Business Email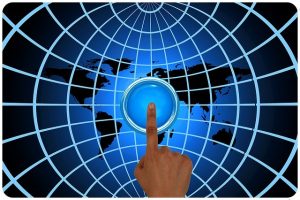 Business email hosting for UK based businesses. Our business email starts at just £5.00 per email account per annum with storage space ranging from 250MB to 5GB for each email account. Our email platform is specifically built by us to be reliable and secure.
Our email hosting services are perfect for businesses seeking the best, most reliable, robust and easy to use email solution. Send and receive business email securely from your desktop, laptop, mobile or the webmail, using your own domain name.
Business email hosting packages are suitable if you don't have a website, or perhaps have a basic holding page and just need to use email whilst gaining greater flexibility and blocking spammers. Please also refer to our Business Email Hosting Frequently Asked Questions.
Fast and reliable business email hosting UK starts at £5.00 + vat per year per email account, and because our system is mirrored and synchronised you get the most secure and reliable email service possible.
Click here to buy your Business Email Now
No adverts, total privacy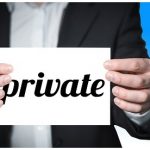 With our email hosting UK your business email is yours and no one elses. There are no distracting adverts inserted onto your screen and absolutely no privacy concerns that your information is being shared and mined for advertising.
With all your email and account data stored and kept on our mail platform, you know it is protected by strong data protection laws including GDPR.
Personalised email address
Your business is one of a kind and your business email address should be too. Your personal email address using your chosen domain name looks professional and builds your brand. Do it right so your customers will know who it is that's emailing them.
Email Features List

Annual Cost excluding vat from
£5.00
Annual Cost including vat from
£6.00
POP3/IMAP Email Accounts
1
Mailbox Storage up to
50GB
Attachment Size
30MB
Send & receive with SSL/TLS encryption
Dedicated geo-redundant mail servers
Webmail Access from anywhere
Mobile Phone (iOS/Android) Access
Email Aliases
Anti-virus protection
Anti-spam protection
Auto-responders
Mirrored Email System
No advertisements
Confidential & Private
Daily Backup
Weekly Backup
Monthly Backup
Local Backups and Remote Backups
You do not need your email and website together. Your website can stay exactly as it is, while you enjoy a superior email system.

IMAP
Automatically synchronise your email between our servers and your computer, laptop and mobile. Read and send all your email from any of your devices.

Secure backup
Daily, weekly and monthly backup of your emails is included to multiple secure off-site locations. We're the only UK business to include this as standard.

Virus & spam protection
Advanced anti virus and hundreds of spam protection mechanisms to keep your inbox safe from malicious threats and annoying junk mail.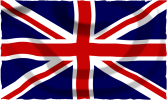 100% UK based support
We are a UK based company established for over 20 years. We provide outstanding support on the web or by email, chat, IM or remotely.

Webmail Access
View, read and send your email from any computer or device with an internet connection from anywhere in the world using our secure browser based webmail.

Mirrored Email
For the ultimate in reliability all your account data and email messages are automatically synchronised between our mail servers in two geographically separated data centres for true geo-redundancy.
Click here to buy your Business Email Now
Email Information
No questions matching current filter
Click here to buy your Business Email Now
Premium business email hosting UK, to get started click here.