This guide will help you find the PayPal subscription page which can be difficult to find. From the subscription page you can cancel any PayPal subscriptions that you no longer require. This guide is for PayPal at the current date, April 2022, so it is possible PayPal may change it in the future.
To start you will need to log into your account at PayPal's website.
Once you have logged in click on "Pay & Get Paid" to open the menu and then click on "Subscriptions" as shown below: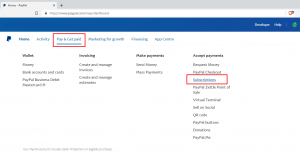 Click on "Subscriptions" to see your list of subscriptions from where you can select the one that you wish to cancel: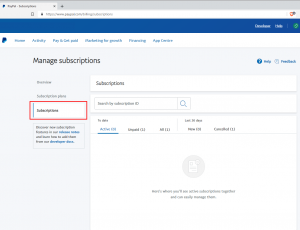 You can now manage and cancel your PayPal subscriptions.